ENGIE

ENGIE develops its businesses around a model based on responsible growth to confront the great energy and environmental challenges: meeting energy needs, insuring the security of supply, fighting against climate change, and optimizing the use of resources.
The Group provides highly efficient and innovative solutions to individuals, cities and businesses by relying on diversified gas supply sources, flexible and low CO2 emission electricity production, and unique expertise in four key sectors: liquefied natural gas, energy efficiency services, independent electricity production and environmental services.
ENGIE has 220,000 employees worldwide.
TRACTEBEL
At the helm of the Energy Transition, Tractebel provides a full range of engineering and consulting services 

throughout the life cycle of its clients' projects, including design and project management. As one of the world's largest engineering consultancy companies and with more than 150 years of experience, it's our mission to actively shape the world of tomorrow. With about 4,400 experts and offices in 33 countries, we are able to offer our customers multidisciplinary solutions in energy, water and infrastructure.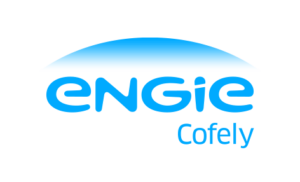 ENGIE Cofely
ENGIE Cofely, a subsidiary of ENGIE Group, supports companies and communities in their energy and operational challenges. It deploys technical solutions to help them consume less, consume better and produce local and renewable energy. It also integrates the management of techniques and services in its customers' buildings, allowing them to focus on their core business. For this purpose, it also collaborates with other service entities of ENGIE Group in Belgium, such as ENGIE Fabricom, ENGIE Axima and ENGIE Electrabel for energy.
ENGIE Cofely and its subsidiaries recorded a turnover of 421 million euros in 2017 and employ 2,500 employees.
FONDATION ENGIE
Created in 1992, ENGIE's corporate Foundation acts within the UN's sustainable development goals and carries out the ENGIE Group's societal commitments.
It supports projects in three areas :- Inclusion for children and youths.
– Access to sustainable energy for all.
– Emergency assistance.
Since 2010, the Foundation has supported 215 projects in the whole world.
SIBELGA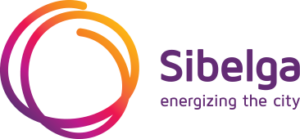 Sibelga is the only distribution network operator for electricity and natural gas in the 19 communes of the Brussels Capital Region. Maintain this network and develop it in a long term way is one of the missions of Sibelga. Besides, Sibelga is responsible for reading meters via its subsidiary Metrix, and for validating and managing consumption data. Sibelga employs a thousand of persons.
ORES
ORES is the operator tasked with operating electricity (50,000 km) and/or natural gas networks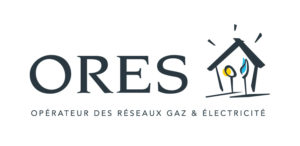 (9,200 km) for nearly 200 communes in Wallonia. 2.8 million people are provided with energy and various services by ORES (connections, meter readings, network maintenance and repairs, public lighting, etc.). The company has nearly 2,300 employees.
OTHER PARTNERS
The various humanitarian associations that participated in Energy Assistance's projects are included in the corresponding Projectsheets.
Have a look on the projects sheets main page
The search engine will also help you to find all these partners.