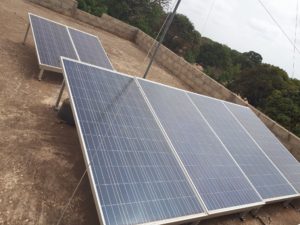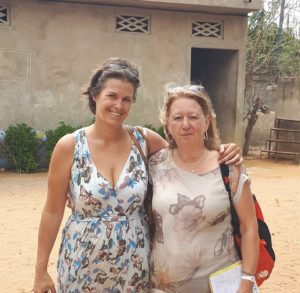 During her stay in Senegal, our volunteer Sylvia B. met the president of the school group "Les Cajoutiers", which in 2015 was equipped with a photovoltaic installation by Energy Assistance (Freddy A. and his team) in partnership with ENGIE Foundation.
The installation is still working perfectly and has led to a significant improvement in the functioning of this school, which welcomes more than 500 students in 12 elementary and 3 preschool classes.
This school is also the only one in Senegal that welcomes about fifty deaf children in 6 classes as well as a class for children with Down's syndrome. Go for zero carbone.