Our mission was to provide electricity by solar panels to a new maternity ward in addition to the health centre in Hoder, in the region of Kaffrine, Senegal.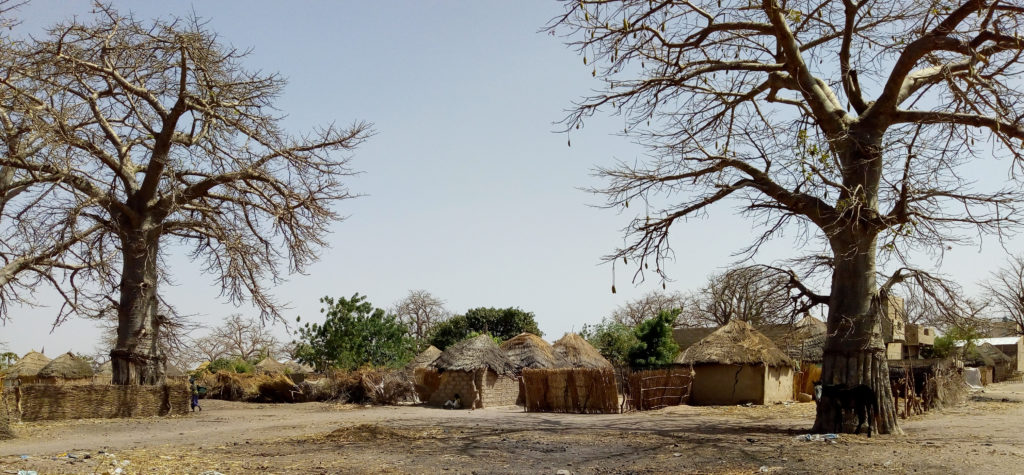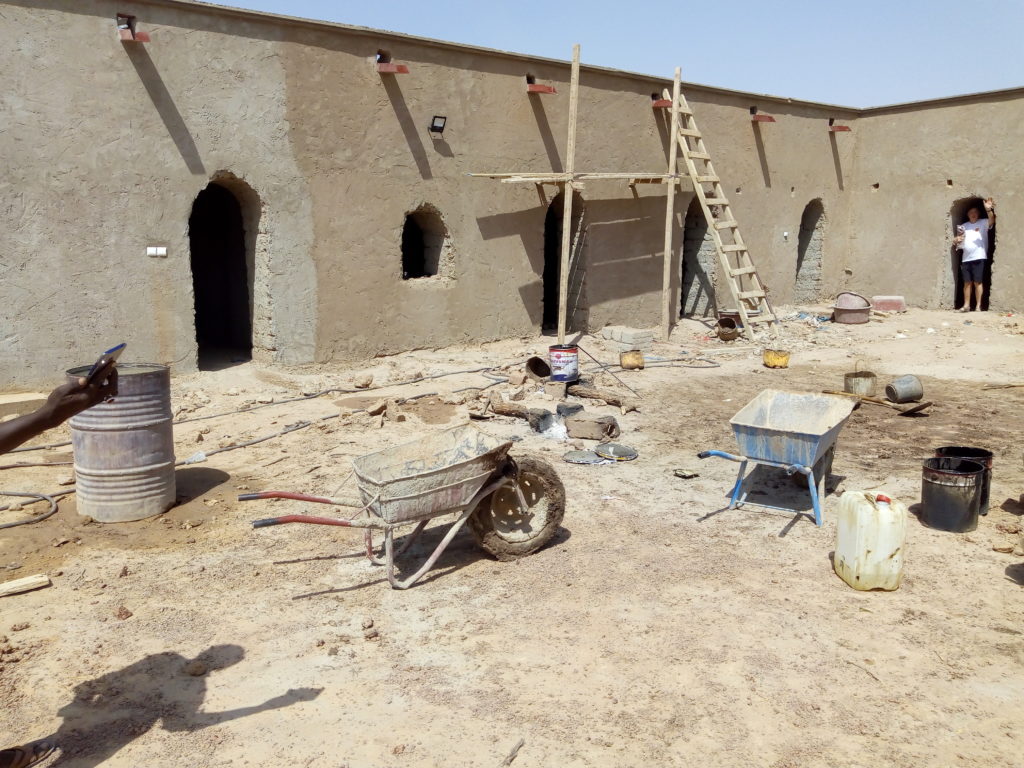 The context for this mission was very particular because of the type of construction of these buildings in Nubian vaulting, i.e. built only with mud bricks and without cement. This technique is very durable, but does not allow any fixation to the wall.  To solve this problem, we took the gamble of entrusting the preparatory work to a local electrician before our arrival. He was thus able to embed the cable ducts during the construction of the maternity ward. On our arrival, we were able to see that he had perfectly respected the advice and procedures sent from Belgium.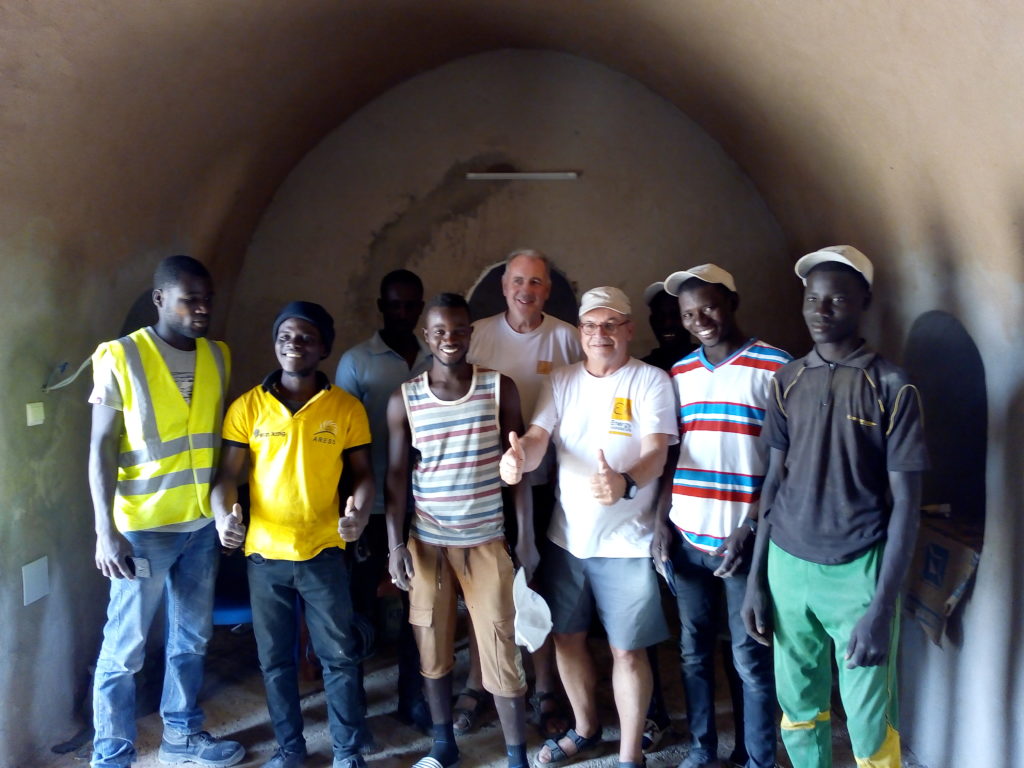 The important work of placing the panels, cables, inverters, batteries, etc., and the connection tests took place under an enormous heat (from 42° to 45°) with just a little respite at night when the temperature "falls" to 35°.  We are then happy to be in good physical condition and we remember how good it often is under our Belgian sky ;-).
During this mission, we also replaced the lighting and power sockets in the health centre and the covered terrace used as a waiting room was also equipped with LED tube lighting.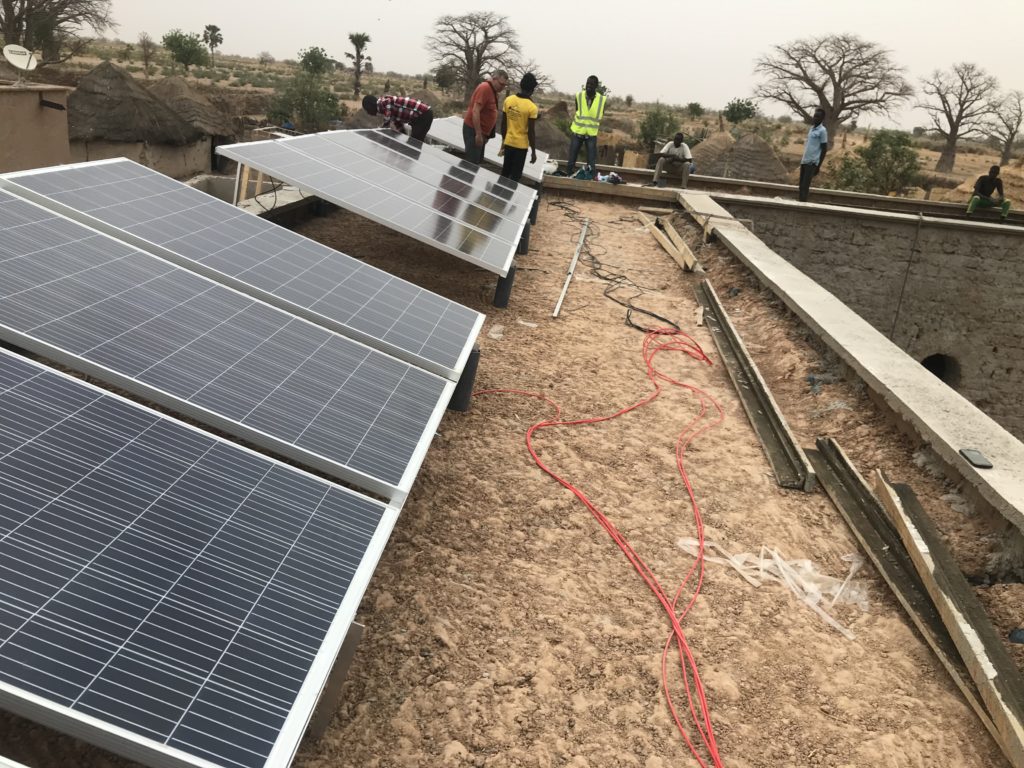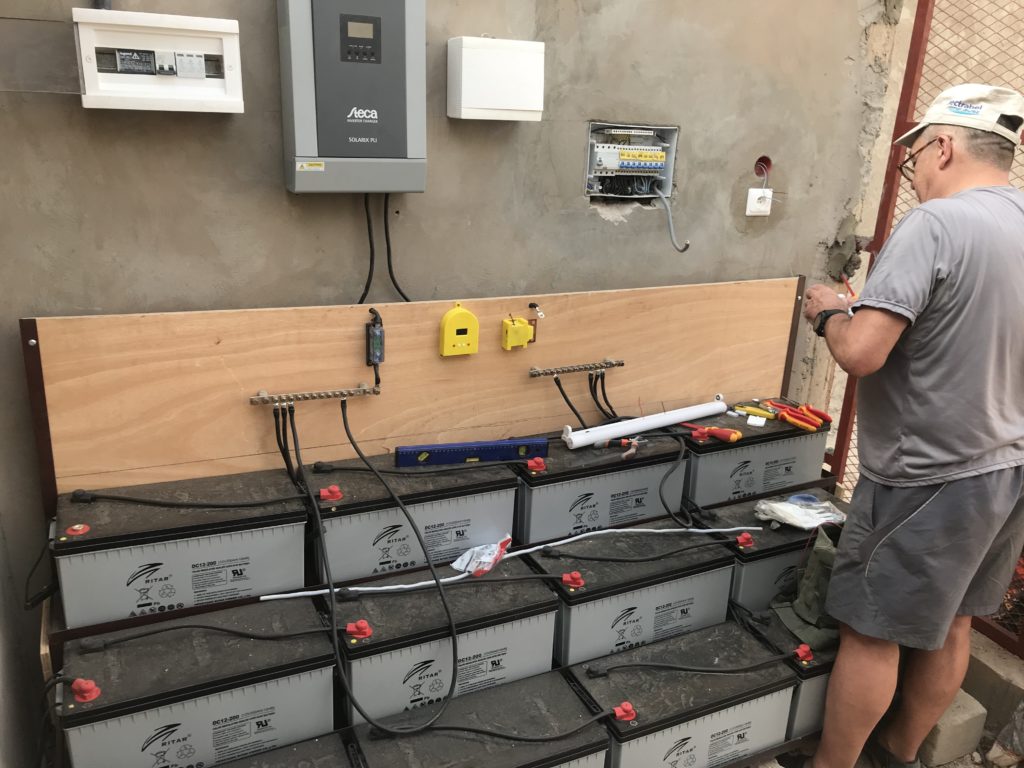 After a few days in this heat, it was at dusk that we were able to put the installation into operation. What a joy and satisfaction to see all the smiles and glances discovering the different rooms of the buildings lighting up one after the other, as well as the large courtyard. And after only a few seconds, all the sockets were squatted for charging the phones: so we knew that they were also working perfectly well!!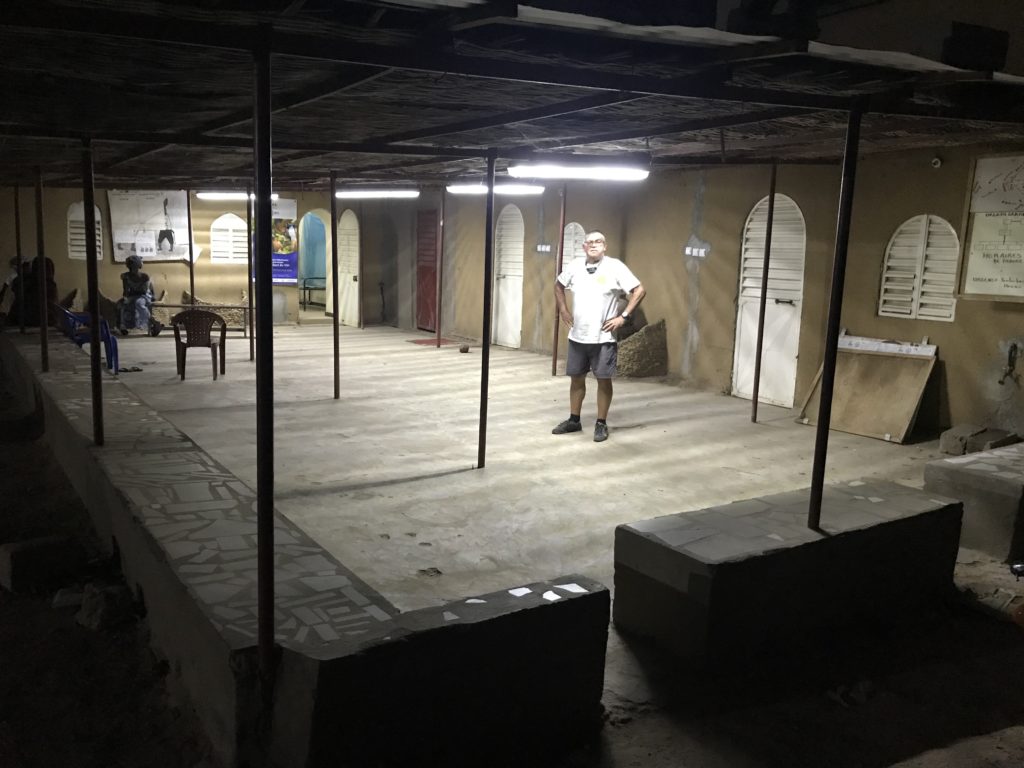 From this mission, we will undoubtedly keep the memory of the overwhelming ambient heat but especially the warmth of the welcome of the Senegalese representatives of the Malem-Auder association as well as the staff of the neighbouring primary school depending on the association.
Freddy A. et Marcel B.