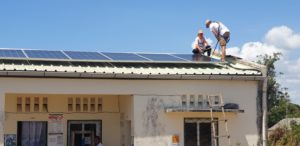 In parallel to the EAF038 project, Bernard, David and Gaëlle's team electrified the basic health center which includes a hospital, a maternity ward as well as a lodge for the mobile staff and the janitor in Ambodiharina.
An additional 24,000 villagers now benefit from a health center with lighting.
Congratulations to the whole team!