Claude G., one of our oldest volunteers, opens his memory box for us!
10 years ago, E.A. realized one of its most important projects, in partnership with SNEL Dept ER, important in terms of budget but also in terms of time: indeed, it took no less than 7 years and 3 missions to realize it.
Thanks to the efforts of Claude G. and Raphaël M. as well as Dominique K., Marcel B., Maxime P. who accompanied them on mission, the village of Kapolowe, with its Reference Hospital, its School Center and Boarding School for girls, its Primary and Secondary School Center for boys, its fishing village, its population (20,000 inhabitants) saw the "night light" on November 25, 2011!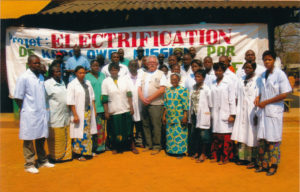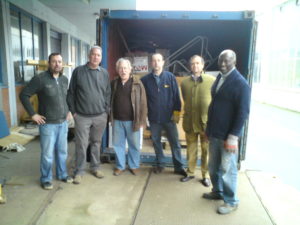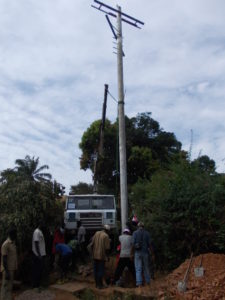 .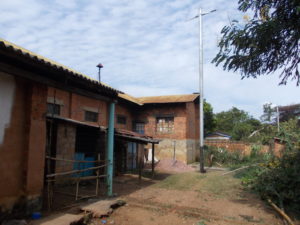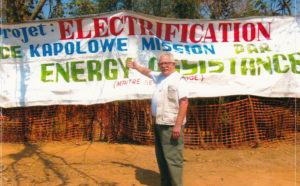 .