Located in the center of Togo, about 350 km from Lomé, the medical center "La Source" in Sokodé called on Energy Assistance to secure its electrical installation. This region of Togo is supplied from Ghana but is subject to numerous power cuts.
This medical center also includes a maternity ward, an analysis laboratory, an X-ray room, an operating room, pediatric and cardiology consultations and welcomes approximately 100 patients per day. There is no doubt that stability and continuity of energy are important to ensure the various services.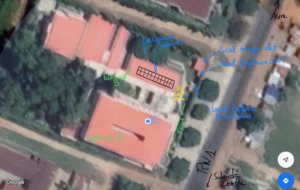 The 2018 preparatory visit was critical in preparing for the mission and allowed for near-optimal sizing of the equipment.
A co-financing of almost 2/3 of the project by the beneficiaries, supported by doctors from the Ardennes who regularly visit the hospital, allowed the project of the installation of solar panels and a no-break solution.
.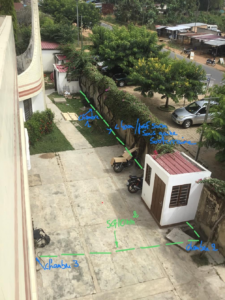 .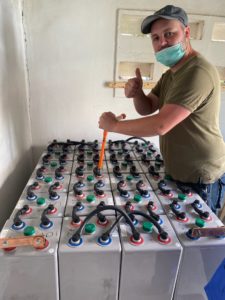 Delayed for almost two years by the covid-19 health crisis, the mission was finally able to take place in the first half of November 2021, with our fellow volunteers Benoît R., Christoph H. and a newcomer, Fabrice N.
The hospital was equipped with 30 panels delivering 9 kilowatt-peak, 24 high capacity batteries and 2 inverters of 5 kW each, managing the different energy sources: solar, batteries and Compagnie Energie Electrique du Togo.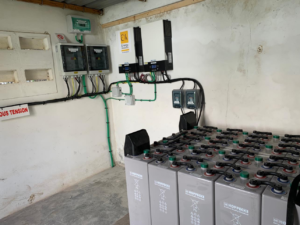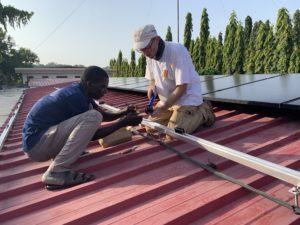 Apart from the numerous PCR tests to be undergone and a few missing lightning fuses, the mission went very well, especially thanks to the valuable local help, both the center's management staff and the local workers who participated in the various works!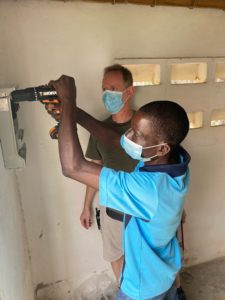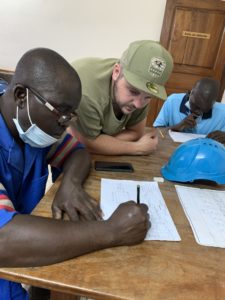 These works were often the occasion to train the locals to new techniques for the future maintenance of the installations, which they will also be able to use for their own future.
Thank you to our volunteers and their hosts for this great mission realised beginning of November 2021 !