When inventiveness and determination combine to help a community in Kinshasa
The Kikwit region in DR Congo is a region that Energy Assistance knows well.  Our volunteers have carried out an umpteenth project to electrify a health centre for the Sisters of Mary in Kwango in 2018.  This congregation and that of the Sisters of Saint Andrew have also asked us for two other projects that we hope to carry out soon.
Parallel to these projects, the Congregation of the Sisters of Saint Andrew was asking for our help in studying the feasibility of a solar installation to complement grid power for a new Community House in Kinshasa.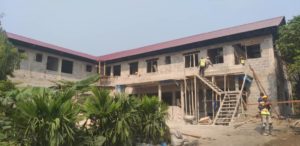 In agreement with their architect, it was decided to connect large consumer appliances such as fridges, freezers, pumps, etc. to the public network and to use a solar network for appliances that require less energy or that have to operate 24 hours a day, and for lighting.  We then helped them to size the installation and obtain the best quotations.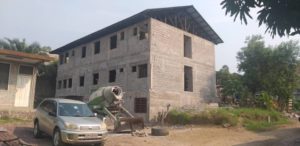 Another way, in these times of crisis, to meet the objectives of our association by putting the skills and know-how of our members at the service of humanitarian projects, even at a distance.
Thanks to our volunteer experts in charge of the study of this project : Michel M., Jacques H. and Léon C. (from the companies ORES & ENGIE Solutions)