On Wednesday 28 September 2022, François Hollande, former French President, inaugurated the African Institute for Minimally Invasive Surgery (AMISI) located in the Panzi Hospital in Bukavu, South Kivu.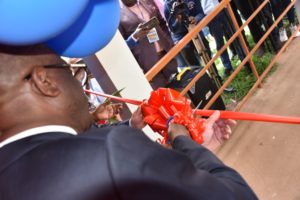 This new health structure, electrified by solar panels thanks to the support of the ENGIE Foundation and Energy Assistance, will serve as a setting for the treatment of women victims of sexual violence and other pathologies by minimally invasive surgery. It is also intended for the training of doctors from all over the African continent.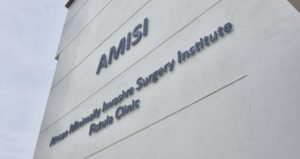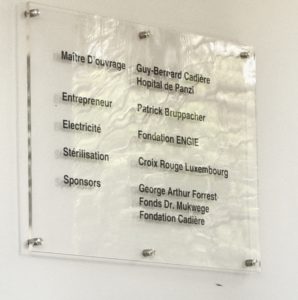 Doctors Denis Mukwege and Guy Bernard Cadière, who are pioneers of this technology in medicine, point out that they and their team have already treated 1,800 patients in the last 10 years.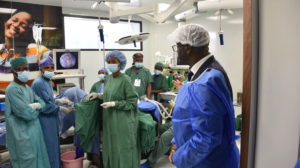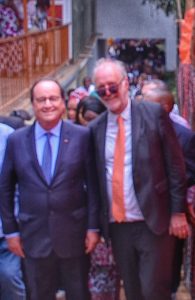 For his part, François Hollande mentioned that this African institute is a reference in the world, and Energy Assistance is especially proud to have contributed to it.
Furthermore, Professor Guy Bernard Cadière reiterated his thanks to Energy Assistance and underlined the essential role and efficiency of our project manager Luc H.
It should also be noted that this health structure was inaugurated in the presence of the Minister of Health Jean-Jacques Mbungani, the Minister of Human Rights Albert Fabrice Puela and the Governor of South Kivu Théo Ngwabidje Kasi. Our General Manager, Tony Moens de Hase, was also invited.
Read also our previous news on the same subject :
https://energy-assistance.org/project-506-work-is-processing-well-at-panzi-hospital/
https://energy-assistance.org/energy-assistance-receives-congrats-and-thanks-from-dr-mukwege/
https://energy-assistance.org/projet-n-506-bloc-operatoire-de-panzi/