In Boko, Benin, the Saint Jean de Dieu hospital is supported by Médecins sans vacances and the "Hubi & Vinciane" foundation.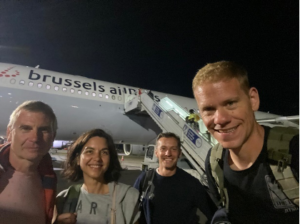 Our volunteer Sarah O. tells us about this beautiful mission, realized with Steve B., Vincent M. and Jean-Marie T. :
"In September, a team of 4 volunteers left for Parakou – in the center of Benin and 9 hours drive from Cotonou, to install solar panels and batteries and allow the Saint Jean de Dieu hospital in Boko to continue to function despite the power cuts.
As a mother, it was very emotional for me to work in the maternity, neonatal and pediatric departments. And it was so satisfying to be able to provide a minimum of electrical safety so that mothers-to-be would no longer give birth in the dark, and that very fragile babies and young children could be cared for with medical equipment.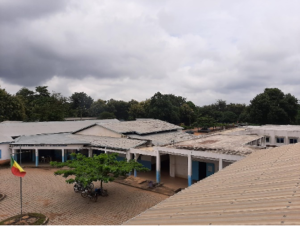 .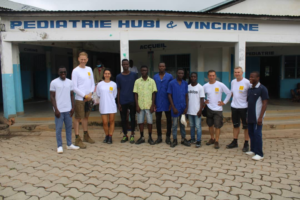 Accompanied by a nice motivated team, we installed the 42 panels and 4 solar installations and no doubt we also inspired a few young people to continue their studies in electricity – with the fun (climbing on the roof) and not so fun (not rushing and making sure the work is good) sides ????
.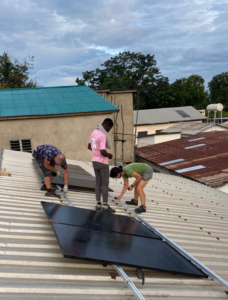 .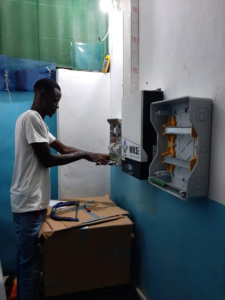 How lucky we were to have met so many great people in 2 weeks! Special thanks to Madame Clémence who took care of us and the wonderful Rafiath from ENGIE Parakou who was very helpful with the paperwork and helping us find the missing equipment.
.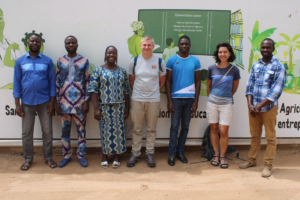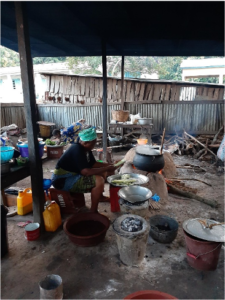 My dream for the next mission? To have a young woman electrician in the local team and to inspire the next generation! Rafiath showed us that it's possible! Weren't the Amazons of Dahomey from Benin? "