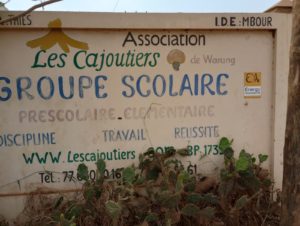 The school group 'Les Cajoutiers' in Warang, welcomes about 700 poor children from the region and also organizes inclusive classes for deaf and hard of hearing children.
Following the extensions of the school's buildings to also accommodate children with Down's syndrome, Energy Assistance was asked to review and adapt the installation completed in September 2016, thanks to the support of the ENGIE Foundation.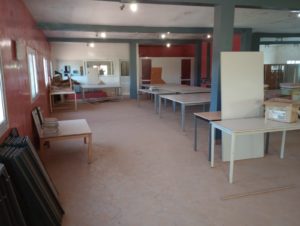 For this purpose, the existing installation was divided in two and powered by two new inverters, two lithium batteries, additional solar panels on the existing part and a new solar field to power the new part of the added buildings.
The work was carried out by a local electrician, Djibril Traore, who supplied and installed the locally ordered equipment. Regular monitoring by project manager Freddy A. ensured that the modification and installation of the equipment was completed successfully.
In addition to technical advice during the implementation, Freddy also provided a lot of administrative advice to this local contractor. The transfer of skills is also one of the missions of our association. While he had no official documents proving his professional existence, he now has a trade register and all the documents allowing him to have contracts with the government, and he is one of the few in the region!  And he did not fail to thank Freddy for insisting on this.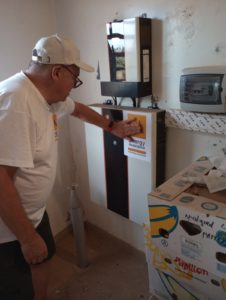 .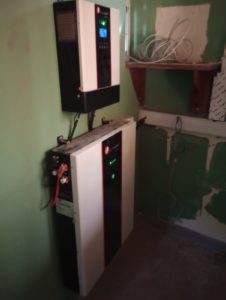 .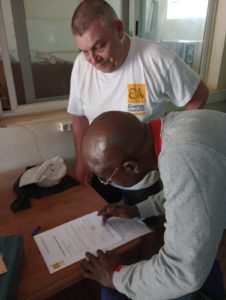 At the beginning of March 2023, Freddy A. and Patrick D. went to Senegal to check and accept this new solar and electrical installation and to give a certificate of competence to Djibril.
The electrical supply of the buildings allows not only the lighting of the classrooms in the evening but also the use of projection equipment and the supply of the fridge, which is indispensable for the conservation of food for the preparation of the midday meals offered to the children.
We are convinced that the upgrade of these installations will bring a plus to this beautiful work set up by Sophie Corynen-Camara and all her team.
Thank you to our volunteers for their investment in this beautiful project!